How to Junk
A Car
How to Junk a Car in Edmonton? Junk Car Removal in Edmonton
Junk cars are cars that no longer run or vehicles that have too much damage for regular driving. An insurance company views a car as totaled if the repairs cost more than the car is worth. If you or someone in your family had an accident and purchased a new car, the old one might just sit there taking up space in your yard. We make it easy to get cash for junk cars
We don't just buy cars; we buy junkers of all types. It doesn't matter if you have an old beat up Dodge sitting in your yard, a late model focus, an older pickup truck or even a van. We can come to your house, pick it up and leave you with money. Selling the vehicle yourself is difficult because most people want vehicles in working condition. You're hard pressed to find someone willing to drag away an old junker car from your property.
When you contact us, you get peace of mind. We schedule an appointment to come to your house within the same day. We buy junk vehicles of any type, style or size. We buy running cars and cars that have not run in years. When you need cash for junk cars, give us a call. Stop worrying about that car or truck taking up space on your lawn or in your garage by contacting us today.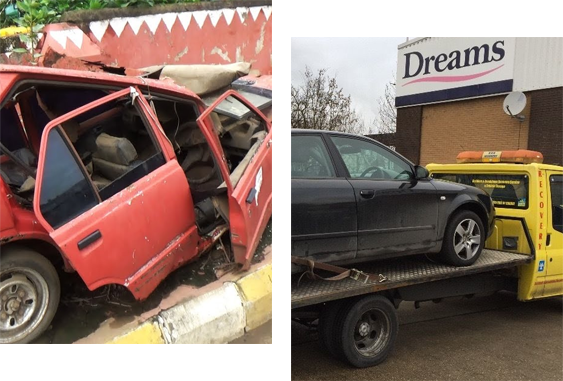 We Pay Cash For Scrap Cars Trucks and Vans in Edmonton, St. Albert and Sherwood Park. How to Junk a Car in Edmonton will come to you and remove that old junk vehicle at no cost to you plus we pay cash money on the spot for your damaged broken or just junk cars trucks vans . We can offer some specialty removal service if your scrap car is in an underground parking lot ,we can get it out safe and damage free . if your old junk car truck or van has no wheels no problem we have flat deck tow trucks that removal car that have no wheels or missing parts.
Our fleet of tow trucks and professional recovery tow truck drivers are safe and fast. We have been around and servicing the City of Edmonton for over 15 years and we are a trusted team of vehicle removal service in Edmonton. If you call our scrap car buyers service team we offer you cash for that scrap car in Edmonton ,In the competitive and fluctuating market of metal prices, we will offer you top cash quote depending on the condition of your vehicle. What we can promise you, we will guarantee our quoted price as long as your vehicle is accurately described. And getting free money for that old scrap car thats just sitting in you driveway.
So call How to Junk a Car in Edmonton Now to get paid for that junk car asap call 587-414-7529 our team will be happy to help get that junk car out of your house or business .You can send us an email if you just need some info or an offer for that vehicle and we will be help to book an appt .Our turn around for the car pick service in Edmonton is 2hours to 4hour .We will work around your busy schedule to provide you with easy of mind.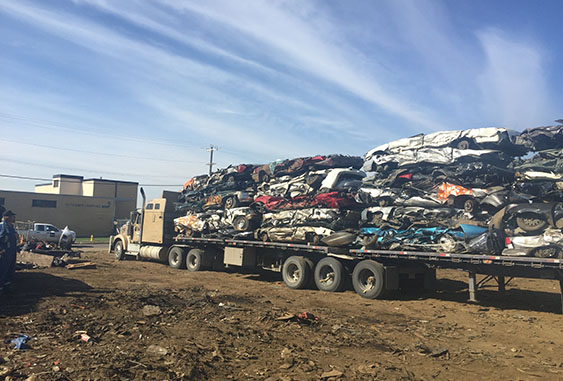 Call Now For A FREE Quote for Junk Car Removal!
Sell Your junk car, Get Paid Cash!
"We Pay Top Dollar For Junk Cars!"
We accept any car, van or truck!
Representatives assess your vehicle and give you a fair quote instantly!
We do the paperwork, you take the cash!
No hidden fees or service costs!
Among the highest cash payouts in the industry!
Three Simple Steps To Get Paid Quick Cash For Your Car!
Call For Your Quote
Get Picked Up
Collect Your Cash!
Call Us Today and Get Paid CASH for Your Junk Car